Commitment to Quality Service Ensures Great Results
With years of experience and continuing education, our dedicated staff is ready to serve your beauty needs.
We will help you create the perfect look, and deliver the right services to achieve it. Our comfortable, relaxed atmosphere is designed to make you feel great.


CLICK HERE TO BOOK AN APPOINTMENT ONLINE
If you are a new client, you can make your first appointment by stopping in or calling us. Future appointments can be made directly or by scheduling them yourself with our easy on-line system.
Hair Removal
Hair removal using the latest products and techniques.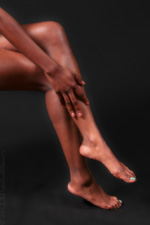 Body Waxing
Arms

$47
Brazilian

$63
Underarms $

35
Bikini $45
Back $68
Half Leg $42
-with Bikini

90
Full Leg $60
-with Bikini 100
All prices subject to change without notice

Before any waxing service:
*You will need at least 10-14 days of hair growth.
*If you have sensitive skin, do not drink alcohol or caffeine for 48 hours before your service.
*It is best not to do waxing services during your menstrual cycle.
*To prevent stinging we have "No Scream Cream," apply 45 minutes before waxing and you might even enjoy the treatment.

Facial waxing
Brow Shaping $17
Lip or Chin or Neck

$14
Face
$38
Brow Tweeze

$19
Brow Tint $19
Lash Tint

$21
Brow & Lash Tint Combo

$37
Lash Perms

$33
All prices subject to change without notice

Throw away your lash curler and get a Lash Perm! It takes about 30 minutes and will last anywhere from 3 weeks to 3 months.

Tired of waking up and having to put on mascara? Tint your lashes and remove another step from your beauty routine.
Return to Top
Service Policy
All Prices on Service menu are subject to Change. Thank you.


To ensure prompt service, appointments are always desirable but walk-ins are gladly accepted. If you need to cancel an appointment we appreciate at least 24 hours notice. Failure to cancel appointments requiring more than one hour will be charged to your account.

Reservations for Wedding Parties, Spa services and services requiring more than one hour, must be held with a credit card or cash deposit. Wedding Parties must have a completed Wedding Contract before any appointments are scheduled.

We do not accept checks

Our services are 100% guaranteed. If you are not completely satisfied we will correct it at no charge to you or refund your money.